LCPC2023
The 36th International Workshop on Languages and Compilers for Parallel Computing
October 11-13, 2023, Lexington, Kentucky, USA
Since its founding in 1988, LCPC has been a leading venue for presentation of research and discussions related to languages and compilers for parallel computing. The scope continues to include various topics related to parallel computing, such as programming models, program analysis and transformations, runtime systems and execution models, and application-oriented software tools and libraries. Although LCPC originally centered on scientific computing, the domain of interest has long been any system in which parallel processing plays a key role, from mobile computing to big data. In addition, this year we are acknowledging a now clear trend by explicitly encouraging contributions involving the use of trained AI methods -- for example, use of GPT for code generation.
Program Schedule & Registration
The program schedule is now posted.
You also can now register for the workshop. Registration is required for attendees, but is free and includes the banquet.
For Authors
Previous LCPC proceedings are available from Springer, and that link will also lead you to the LCPC 2023 proceedings when the final papers have been published by Springer some months after the workshop. We plan to provide electronic access to an informal proceedings at the workshop. This year, there are three types of papers that you can submit:
Regular paper (12-15 pages)
Short paper (6-11 pages; not limited to 8 as original call stated)
Panel overview (4-11 pages; not limited to 8 as original call stated)
All details for authoring are linked here.
Important Dates
Submission (for regular, short, or panel overview papers):

September 4, 2023 -- the EquinOCS LCPC 2023 submission site is now open
This is an extension of the original August 21, 2023 deadline

Notification:

September 4, 2023 to September 18, 2023 (two weeks after submission)

Attendee registration (required, but NO fee):

Opens TBA, Closes when full

Final Pre-Workshop papers (for informal proceedings):

October 2, 2023

Final Post-Workshop revisions (for LNCS publication):

November 6, 2023
Program
The workshop will run as a single track so that all attendees can participate in all activities. It is expected that the workshop will begin the afternoon of Wednesday, October 11, 2023 and end early on Friday, October 13, 2023. Depending on number of submissions, exact timing may be adjusted, but paper presentations are expected to be given 20-30 minute timeslots and panels 30-60 minutes. There will be a Banquet Thursady, October 12, 2023, details to be posted. There might be other (optional) activities for attendees, but none are currently scheduled.
We plan to post the complete program in late September. At this time, there is no plan to support "virtual" attendance or presentation at the workshop.
Venue, Accomodations, and Travel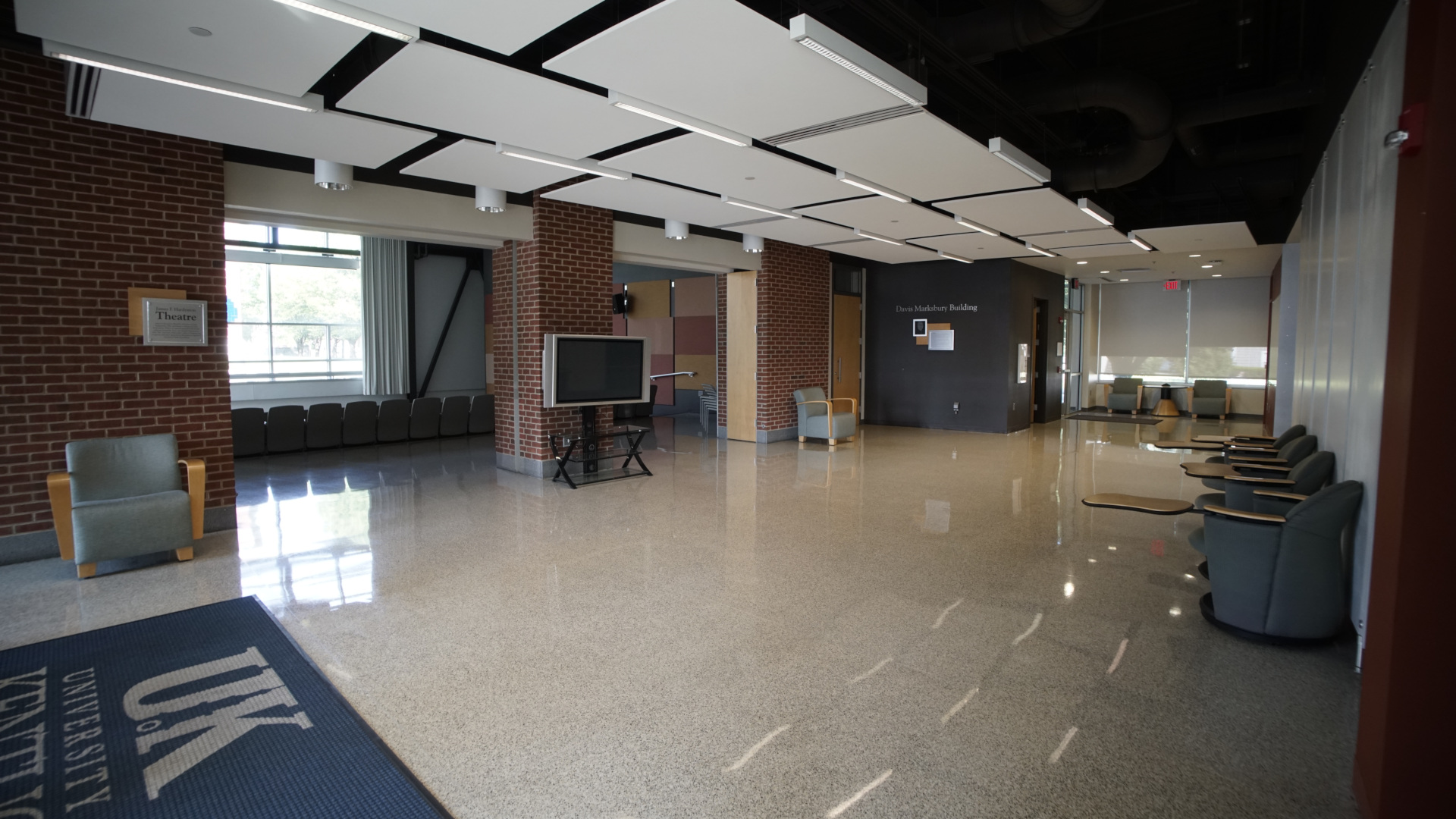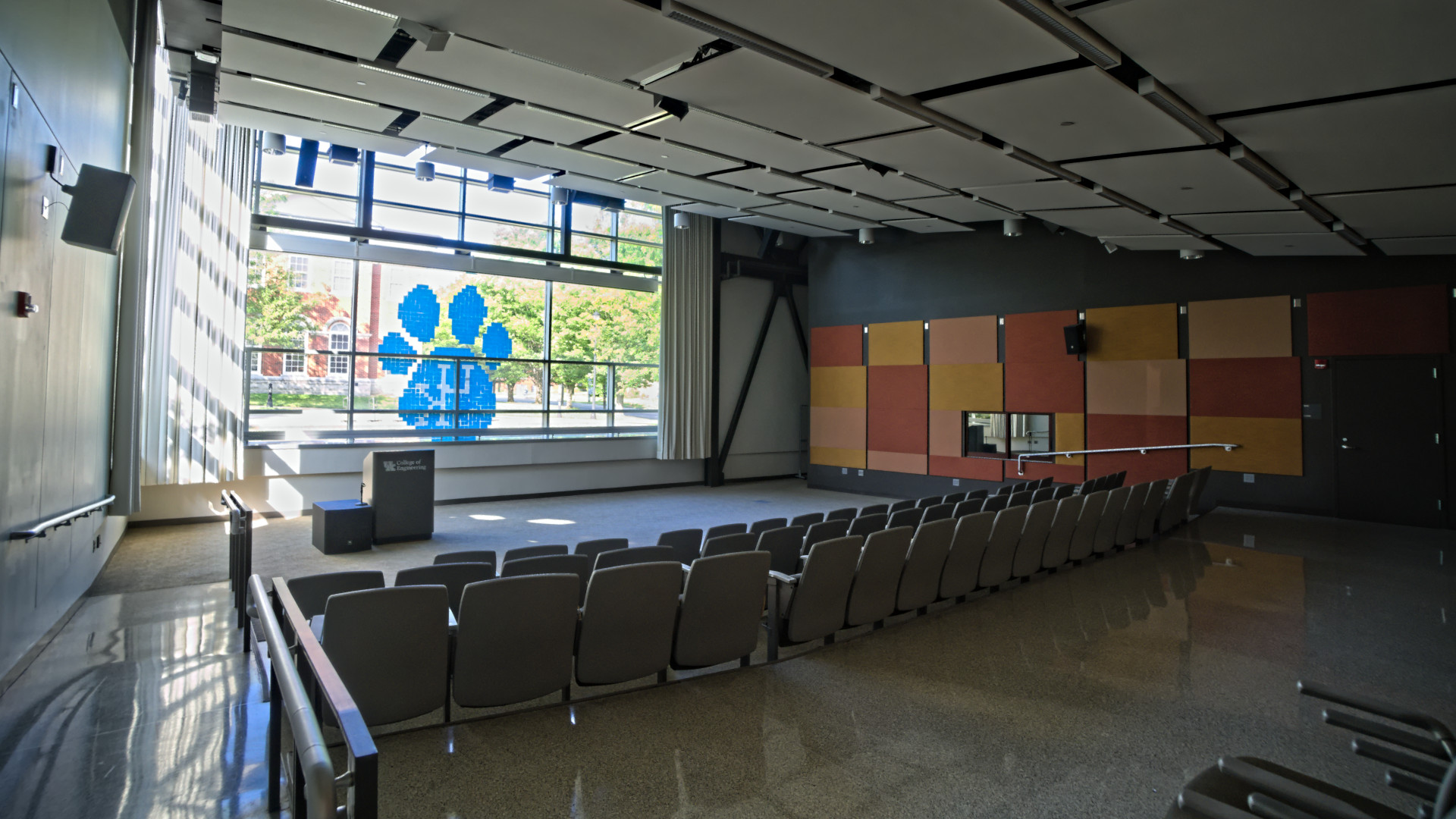 Lexington, KY is well known as home to some of the world's best horses, distilleries, and the University of Kentucky. The LCPC meetings are scheduled to be held at the main campus in the James F. Hardymon Theater of the Davis Marksbury Building (329 Rose Street, photos above). This facility is in walking distance from the center of town and several nice and reasonably-priced hotels. There are many housing options within walking distance of Marksbury, but obvious possibilities include:


The Blue Grass Airport (LEX) is just 6 miles from downtown and LexTran bus service is available for $1 single ride or $3 day pass. Hotels that are not in convenient walking distance may also be viable choices, but you should confirm that it is easy to use LexTran to get between whatever hotel you pick and Marksbury. If you have a car, the parking lot at Marksbury requires specific UK parking permits so do not park there; the easiest choice would probably be UK visitor parking, which gives a couple of garage options not far from Marksbury but costs up to $16/day.

A wide variety of restaurants are in walking range of Marksbury, and the Banquet will either be at one of them or we'll have a bus to take you there and back to Marksbury. The current plan is that beverages and snacks will be provided during the meetings, but attendees will be on their own for meals other than the Banquet.

Professor Dietz, the LCPC23 Chair, has his research lab and machine room just down the hall in rooms 108 and 108A of the Marksbury Building; they will be available to attendees all three days for a quick tour or if people need a separate space to demo something they have presented, Zoom to back home, store luggage, etc. If there is sufficient interest, there may be some organized optional activities arranged for attendees. For example, the UK Art Museum is just one block away in the Singletary Center for the Arts, has no admission charge, and might make a nice tour before the first session on October 11 or after the last session on October 13.
Registration
Thanks to sponsorship, there will be NO registration fee, but registration will be required. If an unexpectedly large number of people register such that there is insufficient space for the meetings or Banquet, authors of accepted papers and invited speakers will be given preference. Attendees will be responsible for their own travel and lodging expenses and any meals that are not provided.
Organizers
The general chair for LCPC 2023 is Henry (Hank) Dietz (email).
Program Committee
Andrew Chien, University of Chicago
Paul Eberhart, University of Kentucky
Xiaoming Li, University of Delaware
Mark Marron, University of Kentucky
Jose Moreira, IBM Research
Lawrence Rauchwerger, University of Illinois
AB Siddique, University of Kentucky
Shilei Tian, Stony Brook University
Steering Committee
Rudolf Eigenmann, University of Delaware
Alex Nicolau, University of California at Irvine
David Padua, University of Illinois
Lawrence Rauchwerger, University of Illinois
Vivek Sarkar, Georgia Tech
---
LCPC2023 Languages and Compilers for Parallel Computing